The post-weekend blues coupled with calls to return, e-mails to draft, and work to be done often leads to a depressing and stressful Monday. Sometimes it feels impossible to even catch a break to breathe and relax a bit. Here are some quick and simple tools to help you relax and de-stress on manic Mondays.
Practice breathing below or @ Breathe With Me.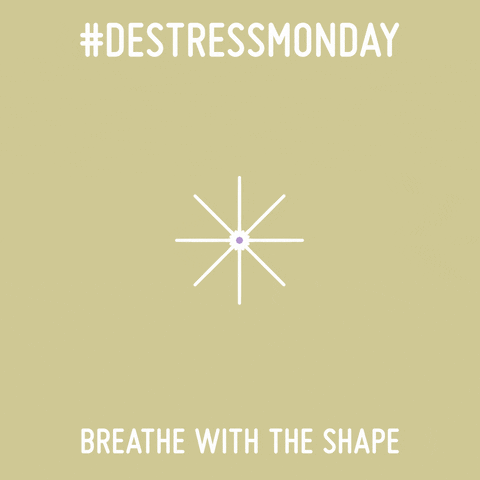 Pause for a moment- What do you see? What do you hear? What do you taste? What do you smell? What do you feel?
Play one of your favorite songs- as you listen, just notice all the thoughts, feelings, images, and sensations that arise in your mind and body while the song plays.
Think about a place that makes you feel calm and at peace- close your eyes and visualize that place for 2 minutes.
In with the pleasant, out with the discomfort- Close your eyes. Slowly breathe in peace and calm and slowly exhale anxiety and fear. Repeat.